So today we had yet another interesting challenge, where a Windows update was boot looping a Windows Server 2012R2 machine as follows :
The first message we encountered on the console was the "Stage 1 of 5 – Preparing to configure Windows – Do not turn off your computer"
So obviously this is a problem with a Windows Update being applied to the machine correctly, which has caused a failure which in turn has caused the machine to continuously boot loop.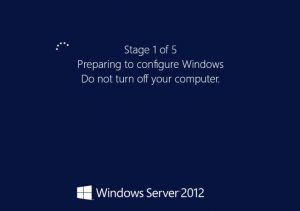 Quickly followed by "Notifying services that Windows is shutting down"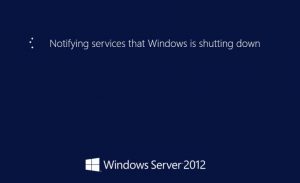 and then a reboot and the process would then start all over again.
So, to resolve this Windows update boot looping issue we needed to firstly be able to get into the OS.
The easiest way to do this was to boot off the original Windows 2012 R2 Installation media (either ISO / DVD / USB)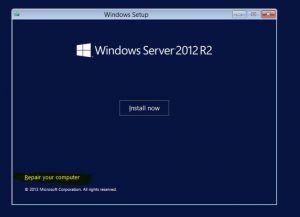 Once we got to the Installation screen – we selected "Repair your computer"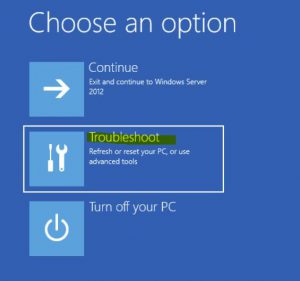 Then selected 'Troubleshoot"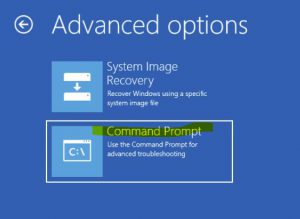 And then "command prompt" and you will be presented with a Command prompt.
This is the 'old school' DOS style mode that we use for repairing a lot of issues with Windows.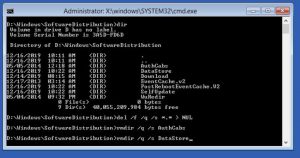 as per the above picture change into the \Windows\SoftwareDistribution folder and remove all files and folders.
once we exit we need to now reboot the server.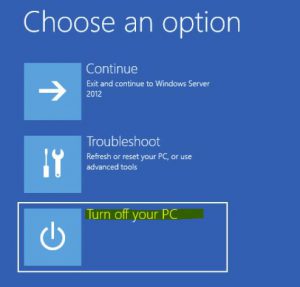 Now remove your installation media and the machine should boot normally.
Now you can move on to diagnosing which Windows update was causing you the problem.
Microsoft provides a tech help article which can help aid you in determining which update is at fault in your situation.
To read more of EtherTech's Newsletters and Tech articles please click here.
If you found this information valuable. Just hit the Like button below! or go to our facebook page and give us Review.
https://www.facebook.com/ethertech.au/
Cheers!